If you don't know how to make homemade hummus, you're missing out. Hummus is one of the easiest things you can make quickly, when you want a tasty dip.
The thing about hummus is that although it's easy to make, it's also easy for it to taste blah. It's an art-form to get a hummus that plays on your taste buds and makes you go crazy for if.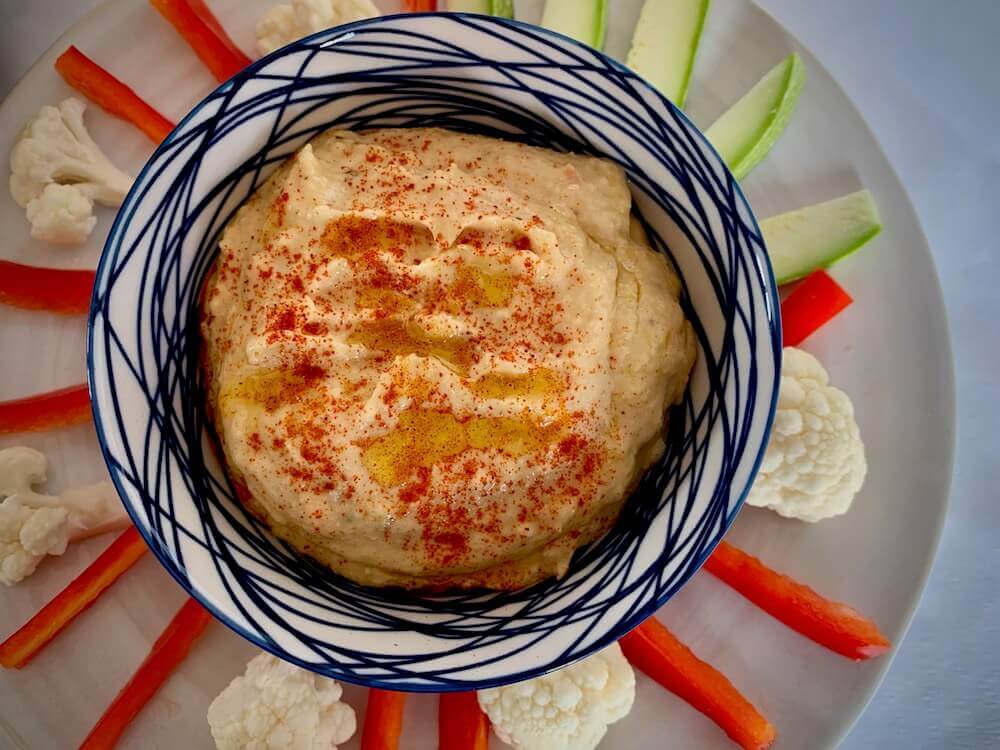 So what's the trick? I think the thing to do is to learn how to made a basic homemade hummus and learn how to tweak its flavour so that it really zings on your tastebuds. From there on, you can made different types of hummus like sweet potato hummus and red pepper hummus for example.
But the trick lies in perfecting the basic hummus recipe first.
How to Make Your Homemade Hummus Taste Yummy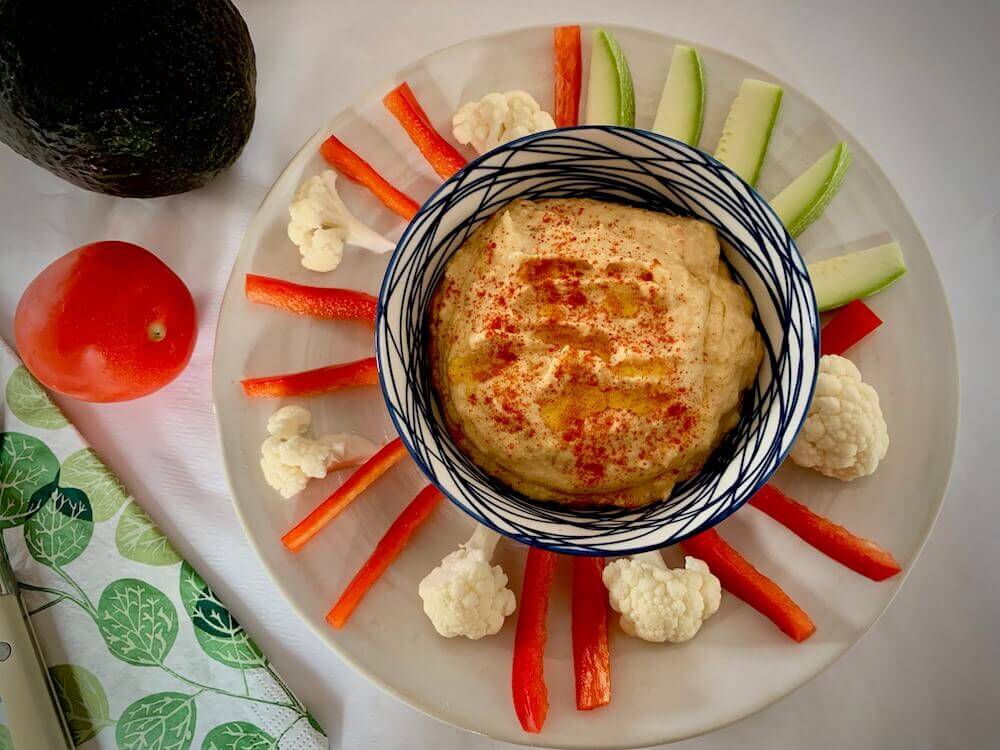 Basic Recipe
The main basic ingredients of hummus are chickpeas, tahini, garlic, lemon juice, olive oil, salt & pepper. You can also add a little ground cumin powder, some chilli powder and some soy sauce if necessary.
Method
Put the chickpeas, tahini, chopped garlic and lemon juice into a blender. Add a pinch of salt and a good dash of olive oil. Blend to a smooth paste. Now taste the mix and see if it's how you like it. The most likely answer is that it will taste a bit blah. So now it's time to remedy it.
Steps to Improve Your Hummus Flavour
Address the most obvious things, like adding more salt, lemon juice or olive oil.
Next choose whether to add some cumin, extra chilli or soy sauce.
Finally, when you think your hummus is tasting ok, transfer it to a container and pour a really tasty virgin olive oil on top. Squeeze half a lemon on top and a good grinding of black pepper.
Put the hummus in the fridge to cool. When you remove it from the fridge to eat, the topping of the olive oil and lemon juice and black pepper will make the taste zing.
Optional Variations
Instead of blending all the chickpeas, blend most of them and save a small quantity aside. Mash these up with a fork so that they're only partially mashed and add them to the smoothly blended hummus.
How to Serve Hummus
Chill the hummus in the fridge for at least an hour before serving. Then sprinkle sweet paprika or chilli powder on top to give it an attractive presentation and a little twist to the flavour.
Hummus is delicious in so many ways. It can be added to sandwiches, spread in wraps, dolloped into buddha bowls, eaten alongside vegetables or potatoes, and take pride of place in a Mezze platter.
You can also use hummus as a dip served with sliced raw vegetables and homemade vegan pesto. If you can get hold of any gluten free pitta bread, it also goes perfectly with hummus.
When you invite some friends over and you want some finger foods, you can make some delicious vegan balls and serve alongside a bowl of crudités with hummus dip.
Delicious on the side of gluten free pasta salad, this high protein king salad, or a summer vegetable grilled salad.
How to Make Homemade Hummus You'll Love
Course: Vegan dip, vegan hummus, homemade hummus
Cuisine: Apetiser, Starter, Lunch
Difficulty: Easy
Homemade hummus is easy to make, tastier and healthier than its shop counterpart. Once you make it successfully, you'll never look back.
Ingredients
1 jar chickpeas

3 tbsp extra virgin olive oil

2 tbsp tahini

1 (small) clove garlic

Salt & pepper

Fresh lemon juice to taste

Sweet paprika or chilli to sprinkle on top

Optional Extra Ingredients

1/2 tsp cumin

Dash of gluten free soy sauce

Some withheld chickpeas to add mashed
Directions
Blend all the ingredients.
Taste and adapt the recipe to improve the flavour.
Pour into a bowl and top with extra virgin olive oil and lemon juice.
Chill in the fridge before serving topped with chilli or sweet paprika.
Notes
Once you've perfected your hummus experiment with tomato hummus, beetroot hummus, sweet potato hummus and more.