I recently bought the Emma Original mattress, so I'm writing this Emma Mattress review to share my experience with you to help you choose the best new mattress to suit your needs.
So if you're trying to manifest the life you want, (including acquiring a new Emma mattress!), then this review is for you. Because I want you to get the right mattress that makes you comfortable, whether it's the Emma or not . . .
I live a vegan lifestyle and follow a vegan wfpb diet, and choosing a new mattress is a big deal for me. So, I hope that if you want to read a personal review on it, or if you have some doubts and are looking for answers, well, I hope this post will help make the decision easier.
So as well as all the other vegan FAQ which people usually ask, there's also the question of the Emma mattress.
Can a mattress really be as good as they claim the Emma mattress is? And more importantly, is the Emma mattress really worth buying?
About The Emma Mattress
Emma is a German designed bed-in-a-box memory foam mattress which is the most awarded mattress in Europe, having won 29 European awards and winning Best mattress after coming top of consumer tests in seven countries (at the time of writing), including Spain, Portugal, Italy, Germany, France, the UK and Holland. The Emma mattress also won the best tech start up company in the European Tech 5 Awards.
Problem is, that's all very well, but does it mean you'll love the Emma mattress?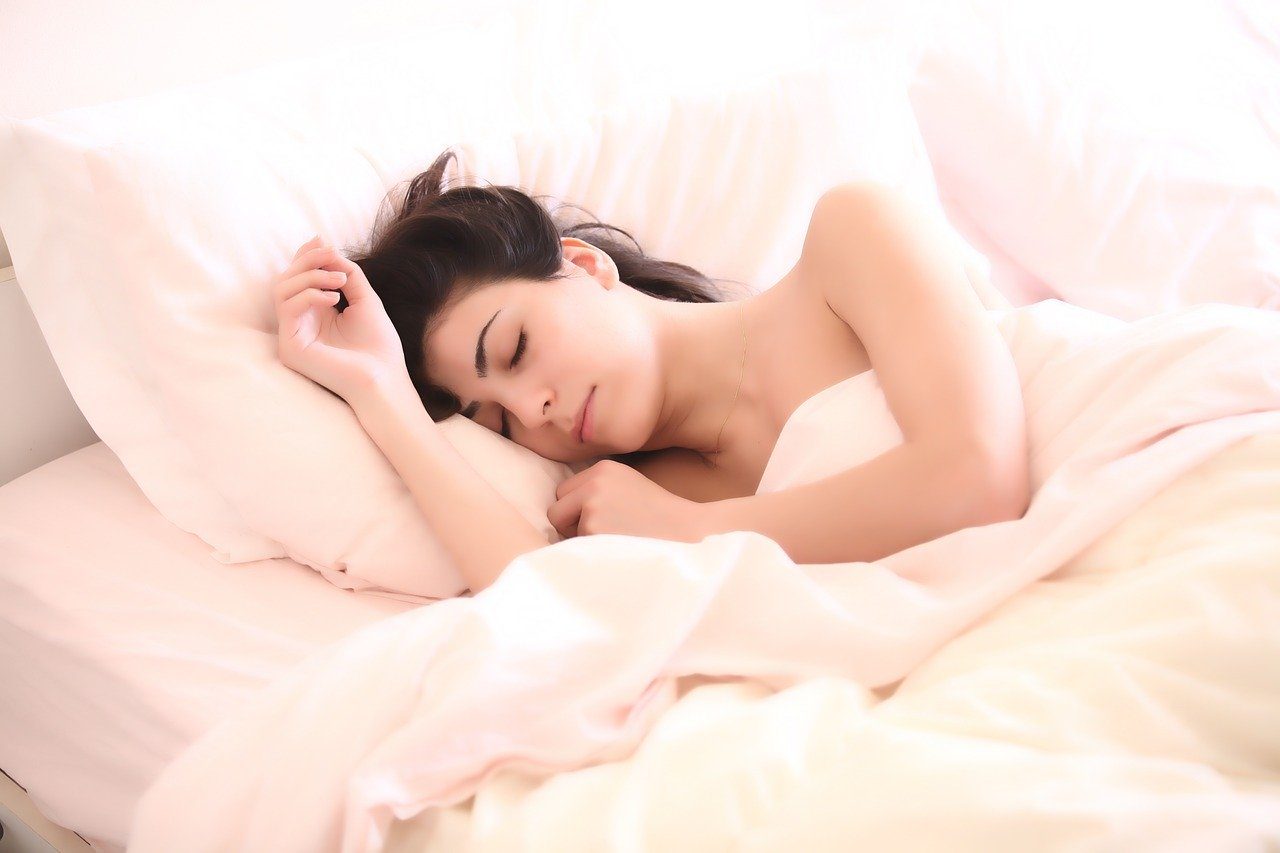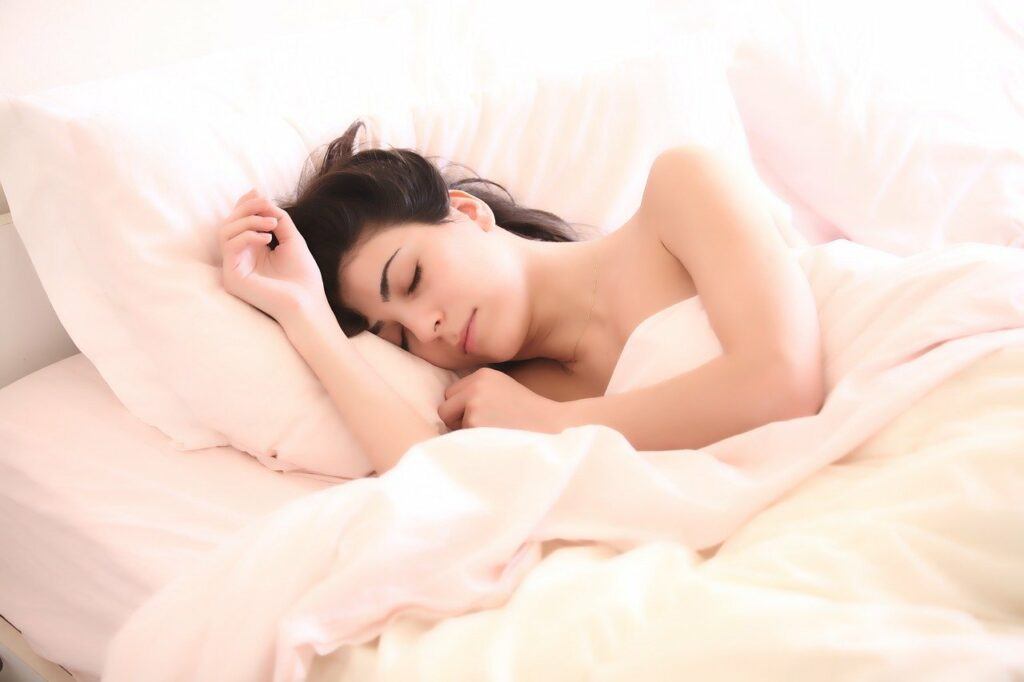 Should You Buy an Emma Mattress?
There's no doubt that this mattress comes highly recommended. But as with anything, when you start looking closer at anything, you'll discover more pros and cons, some of which might have changed the way you'd initially looked at the product – had you known about them sooner.
This review includes the positive aspects and also, the things I wish I'd known before I set out to buy a new mattress.
Is the Emma Mattress Vegan?
Yes, Good News! The Emma mattress is completely vegan. Phew!
Is the Emma Mattress Natural or Eco-friendly?
No, the Emma is neither natural nor eco-friendly as it is not biodegradable, which means it probably won't be in line with your ethics if you are vegan for the environment.
Emma Mattress Review: Pros of the Emma Mattress
Comfort: The Emma mattress has (so far) been voted the best mattress by various consumer organisations in seven European countries (source: Emma website), so there are heaps of people who find this mattress comfortable .
Price: the Emma is a high quality mattress for a mid-range price (tip: especially if you get it during a special offer, like the Black Friday discount for example ;)).
No risk: you can try the Emma mattress for up to 100 nights and return it if you're not completely satisfied. The company will come and collect it and you'll get a complete refund if the Emma isn't what you had hoped.
Returned mattresses are donated to charity: Emma's policy is that the mattresses which are returned will be donated to charity. That's great news in our world!
Possibility of correcting the firmness: if you're unhappy with the firmness (or lack of), Emma will send you a (free) mattress topper. This applies also if, like me, you buy through Amazon.
Customer service: I contacted Emma because at first I found the mattress too soft, and they immediately offered to send out a complementary comfort layer which would make the Emma mattress firmer. No quibbles, no stress. The customer service was faultless.
Convenience: you can order the Emma mattress online, and it's delivered to your door in a box. No Extra charges, no stress.
Ease of handling: The Emma mattress is very lightweight and easy to handle compared to traditional mattresses. You just take it out of the box and allow it to inflate over the space of several hours (or less).
Last (and perhaps least): The Emma mattress has an attractive design and handles on the side for ease of handling.
Emma Mattress Review: Cons of the Emma Mattress
Chemicals: The number one negative point for me is that the Emma mattress (like other foam mattresses) is sprayed in chemicals in order to increase fire resistance and make the mattress non-flammable. When you unpack the Emma, the smell can be extremely pungent. (It was in my case but the company says it varies and is not normally very strong – I can only comment on the one I bought – it smelt strong). I am a fan or organic living. The last thing I expected was chemicals in my bed.
Un-gassing: The chemicals don't just vanish. They take time to go and that process is called 'un-gassing'. Personally I found the 'un-gassing' as it's called, to be unbearable for the first few nights and unpleasant for over a week. In fact, one month after buying the mattress I could still smell the chemical smell, though it wasn't so overbearing anymore. After 6 weeks the chemical smell was gone.
Switching from springs to foam: If you're used to a spring mattress, the change to foam can be quite difficult to get used to. Personally, it took me 6 weeks to start getting used to the feeling of lying on this mattress. In the beginning I felt sunken into it and found it very difficult to fall asleep at night, resulting in that I couldn't wake up in the mornings (see more on this below).
Comfort: this mattress has taken me the full 100 nights to actually get to the point of deciding not to return it. My husband loves it but I found it far too 'sinky'. Now that I've got used to going to sleep on it, things are a bit better, but I still wake up in the morning feeling tired.
Not Biodegradable: Memory foam is not biodegradable.
Emma Mattress Review: My Story
When I was looking for a mattress I wanted one which I'd really feel really comfortable on. Something to dream the night away on.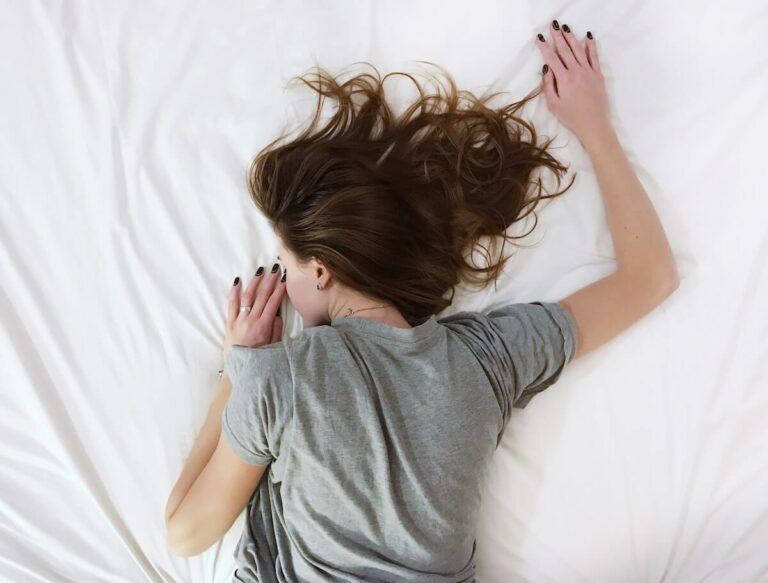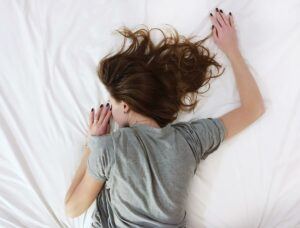 In the past we had been given a ViSpring (unfortunately not vegan, and veeery pricey), which was so unbelievably comfortable that I really wanted to reproduce the feeling I got from that ViSpring mattress – but this time I wanted it to be vegan and less costly.
So we set about researching on Google and yes, you guessed it, the Emma mattress popped up everywhere. Because of the superb reviews and the great advertising, we decided to buy it. It was a fraction of the price of the top range mattresses.
And so, succumbing to the incredibly effective marketing, we ordered it from Amazon.
The Buying Process
We ordered the Emma mattress from Amazon and it arrived within a few days, rolled up into a vacuum packed bag and delivered in a handy box. Easy and hassle free.
Unpacking
The unpacking is simple if you realise that there's a special little knife taped inside the box. Our instructions were in French (hey?) so we didn't read them and only found the knife after we'd unpacked the mattress lol! No big deal.
Once you've got the plastic off you can lay it somewhere to expand, which it did pretty quickly. At this point I was unaware of the chemical smell . . . If you buy an Emma mattress I recommend leaving it somewhere to air for at least a few days before sleeping on it.
We had already put our old mattress out in the shed and excitedly placed the Emma directly onto our bed.
The Un-gassing
Apparently this varies from mattress to mattress but in our case (and perhaps we were unlucky) it was overpowering. I knew nothing about having to leave the mattress to air for a few days, as what I'd read on the internet and on the Emma site, was to allow it to expand for a couple of hours.
We'd left our mattress for 5 hours so we assumed that would be fine and I happily put on the new mattress protector and sheets.
Time to go to bed and sleep our first night on our new mattress. Yaay! And then . . . 'Yaay' turned into Urrghhh, as the smell was unbearable. I would have preferred to switch back to my old mattress but it was already discarded.
So I took a small sheet and wrapped it around my neck and up around my face in an attempt to block out the smell/fumes. It reduced them to a certain extent but whenever I moved, the smell rose up into my nostrils.
I contacted the Emma Uk company to ask about what chemicals are used so that I could feel less concerned about what I was breathing in all night, but to my disappointment I only received a standard reply, taken from their website, assuring me that they are certified and therefore not dangerous. (And yes, I did communicate my disappointment to Emma about that too.)
I believe in transparency in today's world (even though it almost doesn't exist) and I find it unacceptable that we purchase and buy a product on which we will spend many hours breathing in strong smelling chemicals without a clear understanding of what they are and how they may affect us.
For me, the un-gassing was not acceptable.
Warmth
The Emma mattress is advertised as not being as hot as other memory foam mattresses, which may well be true, but it's definitely warmer than a spring mattress.
For me this could be a negative given that we have extremely hot summer nights, but I have yet to see what it's like in the summer; in the winter it isn't a problem of course.
Update on Heat
Having owned the Emma mattress during the summer I can now report that it is extremely hot to sleep on. It's important to take into account the climate where you live. We are currently having summer temperatures of 35-40ºc, so keeping cool at night is imperative to me.
And that has proved so impossible on the Emma mattress that I have moved into the spare room for the summer. This is one hot mattress.
Again, we have two different opinions. My husband loves sleeping on the Emma Mattress but he does sweat all night so he too has moved room, and I actually can't sleep on it during this heat. It is as though there is a fire beneath me!
The Problem with the Comfort
This is my take on the comfort of the Emma mattress based on how I sleep. I weigh about 67 kilos and that's one factor to take into consideration when deciding on what mattress to buy.
The first few nights I slept terribly (or could better say, didn't sleep at all) on the Emma mattress. Apart from the smell I found it to be much less comfortable than I'd expected. I later found out that it takes a little time for the mattress to 'settle' and as a result it can feel firmer than it really is for the first few nights.
Once the smell decreased slightly (night 6) I was at least able to sleep the night through but I was still feeling as though the mattress would never be comfortable. It pushed up all around me and I felt I was lying 'in' it instead of on it.
10 days in and I found it difficult to get off to sleep when I went to bed. Eventually I would fall asleep but I didn't feel like I was sleeping on a wow feeling. It was just too soft for me.
The Solution
I contacted Emma and they immediately offered to send me a comfort topper to make the mattress firmer.
The firmer topper meant that I began to fall asleep much easier and it definitely gave me a much better sleeping experience.
Conclusion
Now, after 3 months I am finally sleeping on the Emma mattress
The Emma mattress is a great concept in terms of customer service and we had no issues with delivery and unpacking. The comfort of the mattress is just not for me and has taken me a long time to get used to. And I am strongly against the chemicals.
The end of my three month trial is upon me and after much deliberation, I have decided not to return the Emma.
My husband loves it so much and has done from the first moment. Maybe if it wasn't for his enthusiasm for the Emma it wouldn't have made it to the 100 days mark. I probably would have returned it earlier.
6 Month Update
After 6 months with the Emma mattress I have to conclude that it's too soft for me. I will keep it for now, but I would buy a firmer mattress next time.
I would go for a biodegradable, vegan mattress next time, but if you like sleeping on memory foam, then maybe you can't get better value for money.
8 Month Update
I have now moved into the spare room to sleep on a cheap spring mattress (which is less hot) and I have no desire to return to the Emma. Sorry, Emma, you're just not for me.
I hope this Emma mattress review helps you to make your decision!
If you're like me, you're always on the lookout for great vegan brands that produce beautiful ethical, sustainable products, and if that's the case, you're gonna love NAE's vegan boots. Take a look at my review here.
When you give up drinking alcohol or start to change your relationship with alcohol like I have, your sleep quality becomes so much more deep and restful than when you drink on a regular basis, but even so it's vital for our health that we have a mattress that leaves us feeling fully restored.
And unfortunately I still have to find mine. Thanks for reading!